Similar to a vast number of enterprises or startups, Full Stack Solutions propels a team of competent and highly motivated developers, project designers, project managers, and coders who contribute to adding value to our firm. We share an amicable work relationship with our clients, and we support them throughout their career at Full Stack Solutions. Our actions are driven by three core values: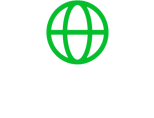 Integrity
Integrity is an essential core value of Full Stack Solutions that defines and measures our actions to be implemented in the future. Our capable employees integrate their ideas and solutions to provide the best solutions to our clients IT concerns.
Passion
Passion plays a vital role in determining the role of our employees at our firm—which is why we drive our team members to strive for the best and to invest their capabilities in the projects assigned to them. Answerability
Answerability, accountability, and responsibility are embedded in the core value of what we do, and what we provide to our customers. At Full Stack Solutions, our team members are resolute to take responsibilities for their own actions.